2014 Full Day Workshop Featuring Ethics & Case Studies 
September 13, 2014
Houston Methodist West
Houston Methodist West: Mahogany room 3270
18500 Katy Fwy
Houston, TXD 77094
The Mahogany room is located on the 3rd floor between the Starbucks
and the gift shop.
More details to come….
***********************************************************************************
This Postcard was sent out in the mail last week.
If you are viewing this page and did not receive the postcard in the mail, please contact me @ NesreenHAlawami@gmail.com or 713-441-3581 so you can be added to the mailing list
***********************************************************************************
HACD
2014-2015
Hello fellow SLPs. It's that time of the year again to renew your HACD membership. We are excited about new changes and wanted to share them with you!
MEMBERSHIP:
In an attempt to mainstream our membership application process, your membership of $40 (Students remain at $10) will be due every year on July 1

st

. 

This year's membership will run 07/01/14 – 06/30/15

We are also asking that ALL members visit our website 

www.hacd.org

 

to pay their membership dues via PayPal

It's accessed under "Membership – Join or Renew" tab on the left side

No need to fill out the paper application form at this time

*Life Members - once you have established your life membership status, there is no need to update annually* 

For special payment arrangement, please contact me

at 

NesreenHAlawami@gmail.com or 713-441-3581
TENTATIVE CALENDAR:
ALL

 updates will be on our website, so please visit our website prior to ALL meetings to ensure that you are abreast of all changes

A written calendar WILL NOT BE SENT in the mail

Your membership will continue to offer you 10 FREE CEUs for the year as well as excellent courses at reasonable prices

NO Monday night meetings!
Here is the TENTATIVE schedule for the 2014-2015 calendar year: 
Sat. 09/13/14 – FREE Full Day– Ethics and Case Presentations   

Sat. 11/01/14 – PAID Full Day  – Doug Brooks Pediatric Workshop

Sat. 02/28/15 – PAID Full Day – Medical Speech Pathology Workshop

Sun. 04/19/15 – FREE ½ Day – Voice Management

New!!!   Happy Hours/Networking events:

Thur. 10/23/14

Thur. 12/04/14

March 2015 – Date TBD

Thur. 05/14/15
HACD is evolving and we would love for you to share in our growth and development.
Sincerely,
Nesreen H. Alawami, HACD VP of Membership 
We can always use your help! 
Please email HACD President, Michelle Dehgan, if you are interested in volunteering.
Michelle.dehgan@gmail.com
THANK YOU TO THOSE WHO SUPPORTED US THIS YEAR!
Elyse Carson, Registered Dietician, with URS Medical.
She donated 4 Simply Thick Starter Kits and Target Gift Cards to HACD as door prizes!
AND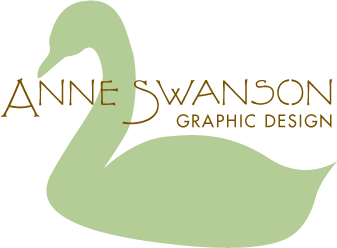 For your assistance with signage, printing and our fabulous logo!!
http://anneswansondesign.com/
We appreciate your support!
If you would like to advertise through HACD, click on Sponsorship/Advertising.
If you would like to donate products for raffles or door prizes, please email Janet Eckert
janeteckertslp@yahoo.com